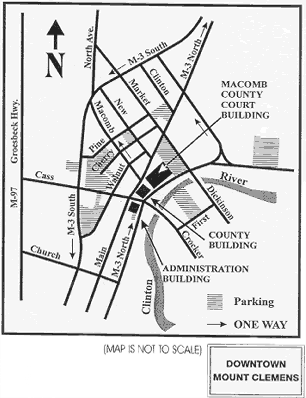 Office Hours
We Are Located on the 3rd floor of the Administration Building . Our office and phone lines are open from 8:30 am to 5:00 pm
Parking
Paid parking is available in the Administration Building parking ramp. You may enter and exit the parking lot from South Main Street only.
Parking Meter Rates
Meters take quarters only 25¢ per 1/2 hour – 2 hour limit Monday – Friday 8 AM to 6 PM Saturday, Sunday & Holidays are free.
Get Directions
For directions, please visit Google Maps or MapQuest Please note that these directions are not always 100% accurate.