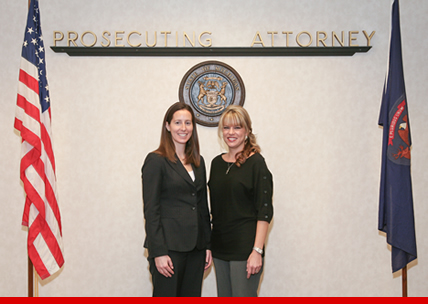 For over 30 years Macomb County consumers have enjoyed the protection provided by the Consumer Fraud Unit of the Prosecutor's Office.
The main goals of the unit are protection of the public against the unscrupulous merchant and prosecution of the "con" artists who prey on the unsuspecting consumer.
Members of the unit act as advocates for the consumer in disputes regarding new home construction, credit repair services, and furnace and plumbing repairs to name only a few.
Any person or business dealing with a Macomb County merchant may request a complaint form from the Consumer Fraud Unit. This form must be completed and returned to the Prosecutor's Office, where each complaint receives individual attention from an attorney and/or investigator who will determine what action will be taken by the Unit.
Since 1973, the Consumer Fraud Unit has been dedicated to vigorously protecting the consumer. The Unit has handled thousands of complaints and recovered hundreds of thousands of dollars for the aggrieved public.
To File a complaint with the Consumer Protection Unit of the Macomb County Prosecutor's Office, download the consumer complaint form, fill out the online consumer complaint form, or send a written complaint.