TREATING JUVENILES AS ADULTS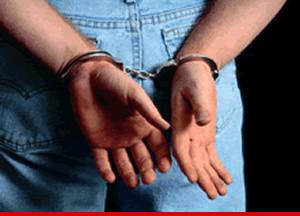 In rare cases where a 14-16 year old juvenile is charged with a felony, the Family Court's exclusive jurisdiction can be waived, and the juvenile can be treated or sentenced the same as an adult.
Automatic Waiver: A juvenile may be charged by a prosecutor with a specified juvenile violation on a complaint and warrant in District Court, rather than on a petition in Juvenile Court. If probable cause is found that the youth committed the offense(s), the case is bound over to Circuit Court for trial or entry of a plea. All "autowaiver" convictions must be sentenced in the same manner as an adult (except that assault with intent to rob while armed, bank or safe robbery, home invasion first degree, assault GBH or escape can result in juvenile probation as an Act 150 ward).
Traditional Waiver: If a juvenile is charged with any felony, the prosecutor may (within 14 days of filing the petition) request that the Family Court judge waive that court's jurisdiction and let the case be handled in adult court. The Family Court judge must initially determine that probable cause exists that the juvenile committed the charged felony. Later, the judge must determine that the interests of the juvenile and the public would be served by granting the motion. (Factors include the seriousness of the offense in terms of community protection, the youth's culpability in committing the offense, the youth's delinquency record, the youth's programming history, and the adequacy of punishment vs. rehabilitation programming available in the juvenile justice system.) In most "traditional waiver" cases, the youth has already exhausted the rehabilitation services available in the juvenile justice system. After waiver, the juvenile is tried in adult court. If convicted, he/she must be sentenced as an adult. A "juvenile sentence" is not allowed.
Designated Case: A delinquency case where the prosecuting attorney designates, or asks the court to designate the case for trial in Family Court in the same manner as an adult.