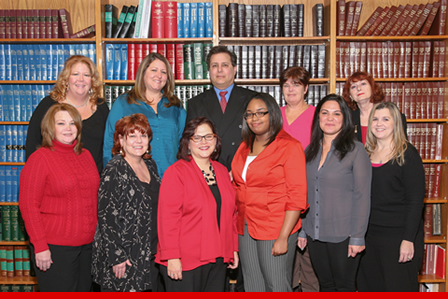 This department of the Prosecutor's Office is funded by the federal, state, and county governments to obtain jurisdiction over absent parents, and to establish paternity and support obligations against them. We are located at 10 North Main Street on the 9th floor in Mount Clemens, MI. Please note that appointments are necessary to speak with our Paternity / Family Support specialist. To make an appointment call (586) 469-7332.
The Paternity Act provides authority and procedures to establish paternity for children born out of wedlock. When paternity is in dispute, Court orders for genetic DNA testing are obtained and that paternity testing is completed. After paternity is legally established, an appropriate support order is entered.
The Family Support Act is used to obtain a support order for children whose parentage has previously been established, either through acknowledgement by the parents or the marital status of the parents.
The Uniform Interstate Family Support Act is used in situations where the minor child and absent parent live in different states or countries. In some of these cases the child is a Michigan resident; in others, another state's court requests our efforts in locating a Michigan absent parent for their state's resident. Orders for paternity and for support can be obtained under UIFSA.
Although most custodians who file cases are parents, the Prosecutor's Office also represents guardians and children in the Foster Care program to obtain paternity and support orders.
To ensure effective communication with individuals who are deaf or hard of hearing, the Macomb County Prosecutor's Office will provide, free of charge, auxiliary aids such as qualified sign language oral interpreters. Please ask for assistance by contacting the Family Support Division Supervisor.
Contact the Michigan Department of Human Services at 866-661-0005 to request a referral to this office to start a case.