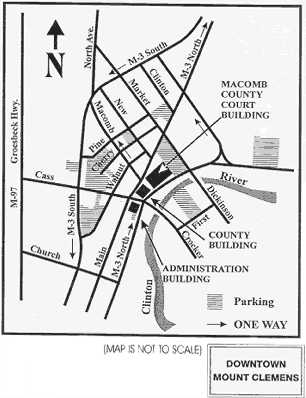 Office Hours
We Are Located on the 3rd floor of the Administration Building . Our office and phone lines are open from 8:30 am to 5:00 pm
Parking
Metered parking is available in the Administration Building parking lot. You may enter the parking lot from South Main Street only.
Parking Meter Rates
Meters take quarters only 25¢ per 1/2 hour - 2 hour limit Monday - Friday 8 AM to 6 PM Saturday, Sunday & Holidays are free.
Get Directions
For directions, please visit Google Maps or MapQuest Please note that these directions are not always 100% accurate.