S.C.A.M.S. UNIT
(Stop Crimes Against Macomb Seniors)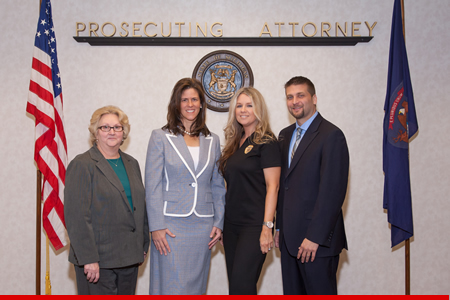 Letter from Prosecutor Eric Smith:
As your prosecuting attorney, I feel I owe a special debt of gratitude to the senior citizens of Macomb County. You are the generation that built this county from the ground up. You started the businesses, built the schools, and made a lifetime of sacrifices to ensure that your family and all families could live and work in our community in peace and quiet enjoyment.
You've earned your day in the sun. You've paid the price for all of us.
Unfortunately, as you know, criminals target seniors as prey for a host of crimes. And the criminals aren't just strangers you meet: too often, they turn out to be close family members, 'friends,' or legal guardians who take advantage of you. They also target you for the fruits of your life's labor - many of you are retired, and have saved money and protected your personal belongings. To a criminal, you are ripe for the picking.
That's why I've developed and implemented the Senior Crimes Unit, or SCAMS Unit (Stop Crimes Against Macomb Seniors). We have prosecutors and investigators dedicated solely to listening to your needs, teaching you how to protect yourself, and, in the unfortunate event of a crime being committed against you, taking your case from beginning to end and getting you the justice you deserve.
These criminals often pose as repairmen, or professionals, and present themselves as trustworthy. Most senior victims are unaware that they have been victimized until their lives have been ruined. I hope that by following some of the guidelines in this section, you can help us protect you from harm.
By working together, we can protect our loved ones and ourselves.
Sincerely,


Eric J. Smith
Macomb County Prosecuting Attorney
How to Protect Yourself From Scams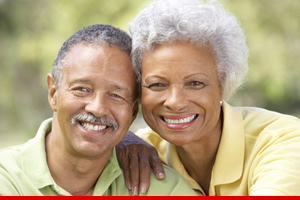 Don't be pressured to make an immediate decision.
Don't pay for something merely because you will get a free gift.
Get all information in writing before you agree to buy.
Check out a charity before you give.
Don't invest your money with an unknown caller who insists you make up your mind immediately.
Always be skeptical of salespeople that call you. Typically roofers, repairmen, and professional money investors don't contact you, you contact them. Check out unsolicited offers with the Better Business Bureau, local consumer protection agency, prosecutor's office or the state Attorney's General's office.
Be cautious of statements that you've won a prize, particularly if the caller states that you must send money to claim the prize.
It's Illegal
It's illegal for a telemarketer to call you if you've asked not to be called. In fact the federal government has created the National Do Not Call Registry – the free, easy way to reduce the telemarketing calls you get at home.
To register, or get information visit www.donotcall.gov or call toll-free 1-888-382-1222 from the phone that you want to register. It will stay in the registry for five years or until it is disconnected or you take it off the registry. After five years, you will be able to renew your registration.
Call times are restricted to 8 a.m. and 9 p.m.
Telemarketers must tell you it's a sales call and who's doing the selling before they make their pitch. If it's a prize promotion, they must tell you that no purchase or payment is necessary to enter or win. If you're asked to pay for a prize, hang up. Free is free.