Scams and Frauds to Look Out For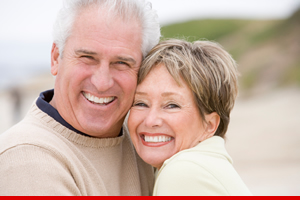 Telemarketing Fraud
Telemarketing fraud involves several different types of scams that con artists use to try to get money. Fraudulent telemarketers try to take advantage of older people on the theory that they may be more trusting and polite toward strangers. Older woman living alone are special targets of these con artists.
Reasons people become victims of telemarketing fraud:
It's hard to know whether the sales call is legitimate.
Con artists reach you when your feeling lonely. They may call day after day until you think a friend, not a stranger, is trying to sell you something.
Some telephone salespeople have an answer for everything. You may find it hard to get them off the phone even if you don't want to buy what they are selling.
You may be promised free gifts, prizes, or vacations, or the investment of a lifetime, but only if you act right now.
Prize Offers
You usually have to do something to get your "free" prize, like attend a sales meeting, buy something, pay a fee, or give out a credit card number. Prizes are usually worthless and overpriced.
Travel Packages
"Free" or "low cost" vacations can end up costing a lot in hidden costs. Usually you will pay a high price for part of the package like the airfare or hotel. Typically the total cost will end up running two or three times what you were led to believe.
Investments
Each year millions of dollars are lost on get rich quick schemes that promise high returns with little or no risk. Typically these scams involve, cable television production deals, Internet gambling, rare coins, art, or other investment opportunities. These con artists rely on the fact that investing may be complicated, and many people don't research the investment process.
Charities
Con artists often push you for an immediate gift, but won't send written information so you can check them out. They also may try to confuse you by using names that sound like well-known charitable organizations or even law enforcement agencies.
Recovery Scams
If you buy into any of the above scams, you're likely to be called again by someone promising to get your money back. Be careful not to lose more money to this common practice. Even law enforcement officials can't guarantee they'll recover your money.
Foreign Lotteries
Scam operators often based in Canada are using the telephone and direct mail to entice U.S. consumers to buy chances in high-stakes foreign lotteries from as far away as Australia and Europe. These lottery solicitations violate U.S. law, which prohibits the cross-border sale or purchase of lottery tickets by phone or mail.
Foreign Solicitations
These scams involve a person from a foreign country who either contacts you by phone or through the mail and tells you that a recently deceased family member has money tied up in a foreign bank and needs you to act as their representative for a percentage (usually 30%) of the money in the bank. In the end the scam is designed so that you will put up some of your own money in the hopes that you will be getting a big return when the money is released from the foreign bank.
If you hear these or similar lines from a telephone salesperson say "no thank you" and hang up the phone:
You've been specially selected to hear this offer.
You'll get a wonderful free bonus if you purchase our product.
You've won one of five valuable prizes.
You've won big money in a foreign lottery.
This investment is low risk and provides a higher return than you can get anywhere else.
You have to make up your mind right now.
We'll just put the shipping and handling charges on your credit card.
You don't need any written information about our company or references.